Wander to Explore
Wilderness India
Testimonial 1
Mountains comes like pyramids from the ground and has an amazing view from the top but for that you have to climb it. I got this opportunity with wilderness India and really enjoyed listening to Indian songs around a fireplace at night after watching the sunset from top of the Mulher peak. And not to forget, I also got an opportunity to have my first bath in Indian river.. such beautiful experience!!
Thank you Wilderness India and its team members
Giada Minutolo, Italy
Testimonial 14
My first experience with WILDERNESS INDIA. Dhodap – This name will be remembered forever because I made the best memories in that trip. The place, the group, the traveling part, the food, the view…in short…whole journey was amazing. Everything was just Perfect. Nothing could have been more better than this. I literally enjoyed each and every moment of that trip because of the amazing people & Kudos to Wilderness India team. Thanks Daxesh sir and Parth bhaiya for capturing so many beautiful pictures of me. Big thanks to Viral sir and Ravi bhaiya, for teaching me so much about photography. You all are truly an inspiration for me. Thanks for such an amazing and memorable trip.
Nimisha Agrawal
Testimonial 15
Earlier when I was child I use to watch the Discovery & National Geographic Channels and I always think about Mountains, Birds, Animals, Trees, Butterflies etc. At that time I made one dream, a dream of Become Trekker. Today I feel blessed to be the part of Wilderness India. Because they provide me that platform to fulfil My Dream. Wilderness India is something very special to me because We have built up Lifelong Adventures Bond which will become stronger and stronger with time. I learn so many things from Trekking. As per my point of view Trekking helps you to overcome ur Fears, Depression, comfort zone as well as your Limitations. It's not Just Trekking but it's a Life with Peace n Adventure.
Caring, Sharing, Helping others, Patience, How to survive, how to Overcome your Fears all these Qualities get Developed by Trekking.
If anyone ask me to explain "what's life for you?" I would must say Life is nothing but the Trekking Because our Goal is like our Destination & Problems are like Pathway to your Destination and It's all how you face ur problems and Survive through it, that's Life.
So Thank you So much Wilderness India for providing Tremendous and wonderful Trekking.
I would say you guys are really Inspirational, Amazing and Friendly.
Thank You so Much for making our Life Adventurer.
Mayur Patel
Testimonial 2
I had never been to trekking camp before and this was an opportunity I could not miss! My sister told me about this and I am glad I agreed to go there. I was very happy to discover what nature and its beauty is. Everything was well managed and the instructors were very helpful. There were too many surprises on the way up and I wish I had a more detailed idea about what would I be going through but never the less, the element of surprise was a fun in itself ! I defiantly look forward for many more trips with Wilderness India
Falgunni Sachdev, Surat
Testimonial 18
This is our 2nd experience with Wilderness India .We had already befriended a lot of volunteers and were very happy to meet them again. This was a short trek but it was an enchanting experience to walk under the night sky. There were scintillating stars in the sky accompanied with the reddish moon . We got a rare chance to see the constellations clearly .We also tried but were unable to watch shooting stars. After travelling in the bus for 3 hours we started our trek , after 4 hours of rigorous trekking, climbing , falling, grumbling and panting we finally reached the caves where we were going to take halt for the night. We have had our (sugar free) hot chocolate milk and then did bonfire and sat under the stars for hours and hours gazing at the stars and saw the moon setting down. We sang songs clicked a lottttt of pictures . Sadly, we had no washroom facilities. Then we saw sunrise and trekked for 30 min and reached the Salher peak . It was the best feeling to stand on the second highest peak of Maharashtra and see the beautiful view from there. Then we had our Maggie . We clicked our group photos and started heading down . Then we had our river bath and sat in the bus. With a heavy heart we said goodbye to everyone. Dhruvin Bhai thank you for helping us in the trek and bau maja avi Daxesh sir thank u for clicking awesome photos. Ekta di who knows each and every song added to the joy. Nisarg bhai thanks for accompanying us. It was indeed an amazing memorable experience…Thank you Wilderness India !
Purva & Jaina Gandhi
Testimonial 6
"Trekking means a travelling experience with a thrilling excitement."
Yes, we experienced this thrilling excitement with Wilderness India at Salher Fort, Nashik. It's always an amazing trekking experience with Wilderness India and this time too it was. Salher Fort is one of the highest point in Maharashtra and to climb the highest point without the fantastic volunteers would have been impossible. Seriously, night trekking sounds so adventurous but trust me at the same time it's scary. If we did not had continuous support and guidance from them, half of us might have been back to the base camp. Thanks a ton Wilderness team you gave us an enriching experience and the gratitude we can't express in words as well. Oh yes, and not to forget the places where we had food which was delicious and also the stay at the caves with chilling breeze and hot chocolate [without which I wouldn't have survived the cold;)]! it was mandatory for us to get down from those mesmerizing mountains but with you all it was super fun! Three cheers for the victory with you !!!
Varsha Tulshiyani
Testimonial 7
It was an amazing first trekking experience during our 2 days trip to Salher (5141 ft) with Wilderness – India. The view was really captivating during the trek. I am really thankful to our guide Viral Prajapati and Daxesh Patel, and my friend Harssh Desai who did a great job of taking care of us from beginning to the end of our trek. I had a bit of difficulty during the trek up, but they patiently waited, encouraged, and took turn to ensure that we were within their eye sight. After reaching at the peak, I felt that all the difficulties were worth it for being there in the company of nature. We brought back lots of precious memories back home, such as playing with the mountain goat, delicious masala tea, maggi, and bataka pauha made by Janki Harsh Desai and her team, chit chatting, playing antakshari, listening to horror stories during camp fire, icy cold night in the cave, lots of fun with friends and other participants who were strangers while starting but became good friends by the end of it, relaxing bath in the river and lot more. And how can I forget to thank our photographers. I will definitely join you again for such a magnificent trips. Special thanks to Wilderness India
Sweta Kanpariya
Testimonial 10
I was very excited when I heard the word Rappelling. I had never done it before and it seemed challenging, so I accepted it, faced it and successfully completed it. 124 ft. WOW !! That's almost like 11 floors and Wilderness India helped us and guided us to do this. The feeling you get at the top of a mountain with masala tea, garma garam maggie and theplas is beyond normal. Hot chocolate and guava juice are bonus on finishing the challenge! I made a lot of new friends, soul mates, bathed in a river, clicked so many pictures and did crazy filmy masti throughout the camp. I wish it was a two day camp instead of one so we could perhaps get more time to enjoy everything.
But all in all, MAJJA PADI GAI.
Thank you Wilderness India. I will see you all in Manali again.
Hardik Kotak
Testimonial 12
It was such a wonderful experience of DANG. All the volunteers were too good, without them we couldn't climb it safely. We Enjoyed The Rains, Flowing Streams, Waterfalls, Hills Embraced with Clouds, beautiful lush greenery, butterflies, and birds during the trek. This Monsoon Escape gave us an opportunity to witness the nature's great gifts to us in their full bloom. The Trekking in this thick lush forests of Gujarat gave us a chance to enjoy the beauty of being in the Arms of Nature. Visit to the Bigu Waterfalls and a Holy Place – Mayadevi in Bheskatri village, Which are situated in the Dang Forest is a great experience. The best experience was climbing that Bahubali Jal Parvat. Sitting on that Jal Parvat was the feeling like we were in heaven. We walked, we fell, we talked, we laughed and the day passed. We enjoyed the food as well and also enjoyed antakshari and Dance in bus, which reminds me my school picnics. At the end of the day we were like this camp could be for some more days.
Saloni Shah
Testimonial 5
Experience the great connection with nature by 'Monsoon Escape – The Dangs planned by Wilderness India. This trek will take you directly to the nature. You will feel direct connection with nature. No disturbing phone rings, no traffic noises only nature and you. Those who love nature, never miss this opportunity to go dang with Wilderness.
Awesome management and very good team. All members of organization are very knowledgeable and friendly.
Mansi Patel
Testimonial 8
Mulher trekking was my very first trekking experience and I never expected that it would be so amazing.!
It turned out to be one of the most memorable day of life. We did such crazy and adventurous things, all the team members were very supportive and encouraging. We were all unknown to each other, yet as a team we were one and we enjoyed so much. I was stunned and surprised looking at the wonderful landscapes of nature and it was totally mind blowing! Really very much excited for the next one!
Thanks a lot to Wilderness India for this trip.
Sonali Sheth
Testimonial 11
It was a very exciting camp. I had great fun. It was memorable trip. We never want to forget all that Masti, Camp Fun, Activities etc. I came in contact with many great peoples and I made many new best friends which I will never forget. Camp is a part of an education. We learnt many things from this camp. I learnt how to mix with new peoples which were unknown to me earlier then we learnt how to understand different peoples. One more thing about the camp which we will never forget is the healthy and tasty food provided to us. At last I just want to thanks all the staff members of the Wilderness India for making those camp days unforgettable days of our life. I just want to say thanks to……Team Wilderness India
Nency Badiyani
Testimonial 9
"Trekking" – When i heard this word, at first I thought it will be difficult but it also sounded exciting.
I heard about Mulher trekking from my friend and we both decided to go. I was amazed by the mighty range of Mountains. I enjoyed the whole experience from the bottom of my heart. I was connected with nature. We all enjoyed trekking by supporting each other as and when needed. By this trip , I explored myself as a good trekker. Our team leader was very happy with my trekking and trained me to help other team members. When we reached at the peak of Mulher, it was like we reached heaven and the earth looked so beautiful from that heaven! It was a memorable trekking to Mulher fort with my friends and team members. I thank Wilderness-India for this wonderful and amazing trekking.
And I am eagerly waiting for the next trip!!
Dhaval Elchiwala
Testimonial 9
A big appreciation to the team and each individual for helping us to overcome the fear!
YOU CAN DO IT ! is Wilderness India's motto.
It was my first experience to go for an adventurous trip and I thoroughly enjoyed it. Great efforts, care and concern was put in by each team member. One of the team member helped me to carry a heavy bag which i was carrying due to which i was exerted. Fruit juices and toffees were given during the trek to maintain the glucose level.
RAPPELLING – A big clap to Wilderness India team as it was indeed a BIG hit! No matter whether you are a beginner or advanced – YOU CAN DO RAPPELLING. The instructors explained in detail about the basics of Rappelling which was very motivational and helpful. The 2nd instructor standing down took great care of all the members to ensure they land down SAFELY from the height of 124 ft.!
I specifically liked the idea of cooking maggie and hot chocolate on top of the mountain.
Dinner was very good and nutritious and the best part – the meal was sufficient for all.
The coordination among the Wilderness India team members is worth applauding.
Looking forward to join more trips.
Mukti Hardasani , Fitness Trainer, Fountainhead School
Testimonial 13
It was a very very very well planned and organized trip. We enjoyed all the things like, travel, food and accommodation.During this trip I have seen the inspirational views of nature which ends with the colors which I have never seen in my life.We feel all the weather conditions during this single trip with extra ordinary forms of nature like desert, forest, rivers, cloudy & open sky, rainfall, waterfalls, snowfall, streams, feel of winter and summer. To describe in the words that how much we have enjoyed this trip then, I have not that word apart from a lot a lot & a lot.
The thing which I never like :
"No Place is ever as bad as they tell you it's going to be."
We learn through this trip :
"We travel not to escape life, but for life not to escape us."
After completing this trip , I was wonder that I have seen everything. But today, when I think about that everything, an inner voice call me to go again and spend more time to see more than that everything.
Thanks a lot to Wilderness India for this awesome experience, Go ahead.
The best wishes to your team from the bottom of heart.
Ravin Satasiya
Testimonial 4
Mountain climbing can be an exhilarating, rewarding and life changing experience. Although climbing a mountain can be one of life's greatest accomplishments, it is much more than panoramic views, the satisfaction of reaching the summit, or a true wilderness experience. Wilderness – India has made the experience outstanding. Climbing a mountain takes much preparation, knowledge and skill. Our guide Viral Prajapati and Daxesh Patel were so knowledgeable all the way up our sunny trail to the top of Salher. Night in cave was even more fun. Viral Prajapati is very knowledgable in all aspects of the cave and made sure you knew what you were supposed to be doing. I was weary about getting up early to make the trek to the top to watch the sunrise, but it was totally worth it. The thing for our survival was our own dear Maggi shared by whole of us. Really nostalgic. Specially Thank's to Janki Harsh Desai for Maggi and Tea.
Prashant Patel
Testimonial 3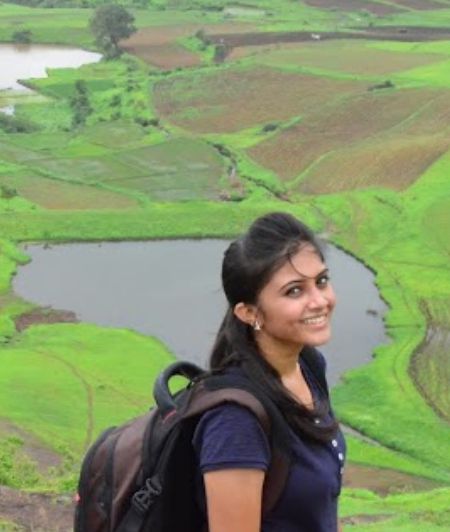 Well, it was an amazing trek at Nahavi Killa ! I got a chance to be in group with totally unknown people. Everyone of us had a story to tell and it was wonderful to learn so many things from all these unknown people. They are no more unknown to me now and that's great ! I really appreciate the way how instructors formed groups and managed it so well. I felt I needed some more time to share adventure stories. Specially from all those who had been to such adventure camps before. I wish I had more time to enjoy on the peak of the mountain. I guess this is possible in longer (overnight) camps and that's why I am planning to go on many more camps with Wilderness India. Ohh yeah!! I can not forget that moment when we sipped "self made hot tea" on the top of the mountain!
Shreya Dudhat
Testimonial 16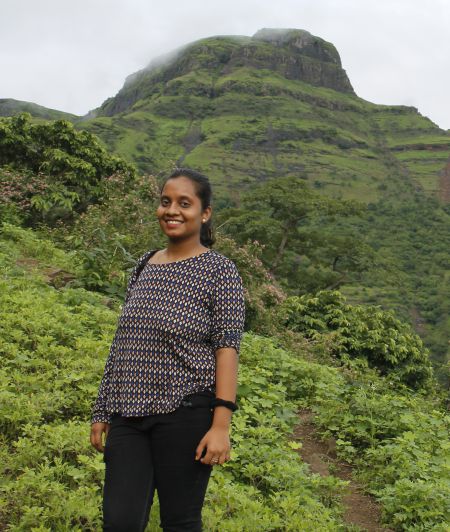 No matter wherever you go, Wilderness India is always fun. All the treks/camps that I have been to with wilderness were one of the best life experiences. The friends that we make, the nature, the scenery, the tents, camp fire, antakshari and what not. Apart from all these the volunteers are such a huge support. They are the motivation and inspiration to climb the highest point. Not to forget those hot chocolates and maggie that we have. It has been a wonderful experience to be associated with the team. I look forward to many more trips with Wilderness India.
Chhavi Baid
Testimonial 17
In my words….It was amazing trekking experience during one day trip to Salota (4986ft) with wilderness India. The view was really beautiful during the trek. I am really thankful to our Viral Prajapati Daxesh Patel & Wilderness India's team for this trip. ( it was really amazing, faadu, wonderful, jordar)
thank you Wilderness India for hot chocolate at (4986ft).
It was an awesome feeling like heaven.
Had so much fun. And i want to more n more.
Thank you Wilderness India team.
Ravi Patel